This space of 100 m2 is fully equipped and secured for art conservation.
We are four conservators who graduated from the Institut National du Patrimoine (Paris) and from Paris -1-Sorbonne, and we are specialized in paintings, sculptures, ethnographical objects, ceramics and glass conservation and preventive conservation.
We have provided since 2007, conservation services such as documentation, expertise, conservation, restoration and preventive conservation. for museums, monuments, private collectors, and galleries, on-site or in our studio in Paris.
As professionals, we worked for various prestigious institutions in France, Germany, Egypt, the USA, the UK, Haïti, Algeria, Qatar and Emirates.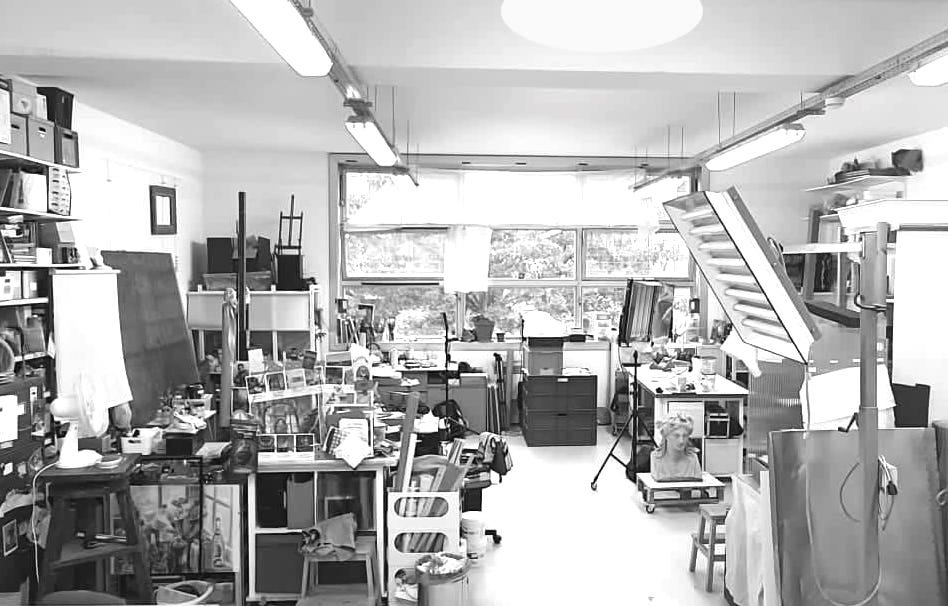 Caroline Mottais is a conservator specialized in objects and archaeology (ceramic, glass). She holds a bachelor's in art history from the Ecole du Louvre, a master's in conservation-restoration and a master in preventive conservation from Paris I Panthéon-Sorbonne.
Since 2010, she provides a variety of museum-level collection care services and treatments for Cité de la Céramique – Sèvres & Limoges, Bibliothèque Nationale de France, Paris heritage conservation services, musée des Arts décoratifs, château Borély à Marseille, Louvre museum, national archaeological museum (Saint-Germain-en-Laye), British Museum, Ariana museum (Geneva)…
She is a member of ICOM, FFCR (french federation for conservators-restorers) and APREVU (french association for preventive conservation experts).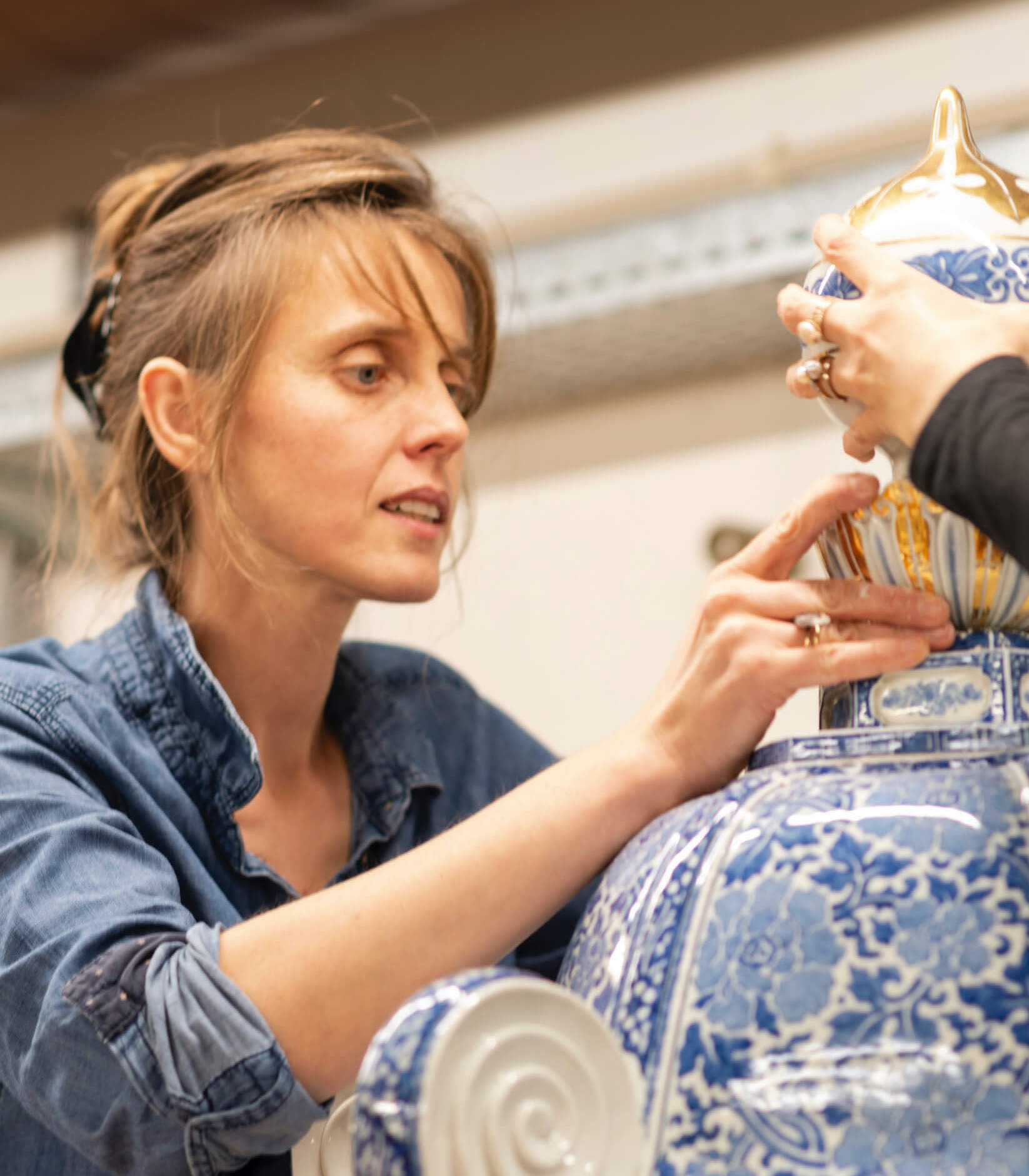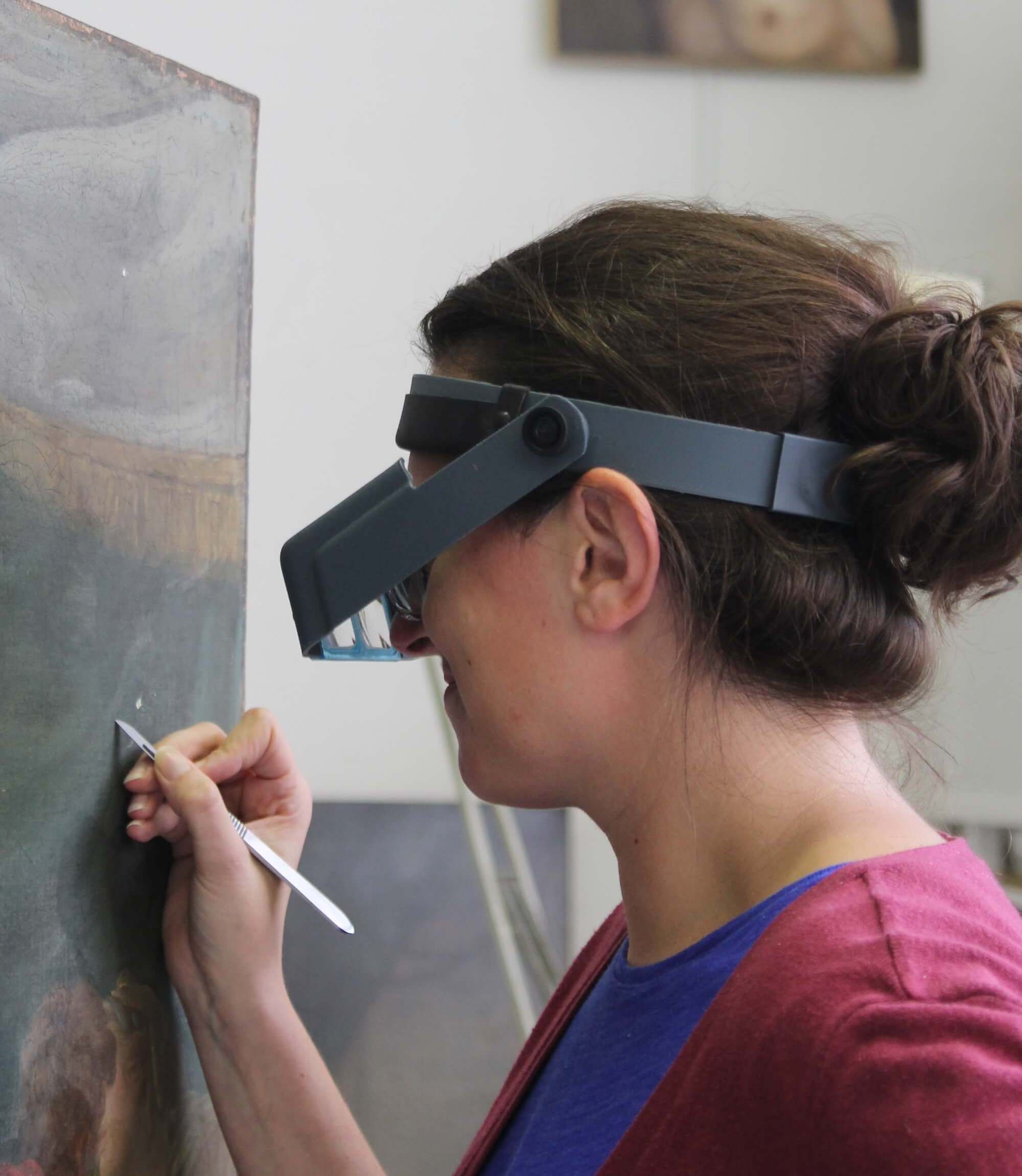 Alice Panhard is graduated from Paris-1 Panthéon-Sorbonne University in Paris, where she got a BA in Art History and an MA in Paintings Conservation. She then pursued her apprenticeship as an intern and a fellow at the Metropolitan Museum of Art in New York. She spent three years there, learning and practising with experts in the field of conservation.
In this studio, Alice Panhard works for museums, and institutions, but also art experts, dealers, art historians and private collectors – in France and internationally. Specialized in easel paintings going from the 14th until the 19th century, she takes care of conservation treatments, and restorations but also analysis enriching research projects and better knowledge of the works of art. She also writes condition reports for sales or transports of works of art.
Cécile Louvet is graduated from the University of Paris-Sorbonne (Paris IV) in 2013 with a Master's degree in art history and from ENSAV La Cambre in Brussels in June 2019 with a Master's degree in conservation-restoration of works of art (specialising in ceramics and glass). As part of her final year of the master's degree, she wrote a research paper on the consolidation of archaeological ceramics with powdered clay-limestone paste in view of their gluing. In September 2019 she joined the curator-restorers of ceramics and glass at the Rijksmuseum in Amsterdam.
In January 2020 she moved to Paris as a freelance conservator. Since then, she has participated in a collections project at the Baur Foundation in Geneva, worked for the museum of the Domaine départemental de Sceaux and on the collections of the Mucem.